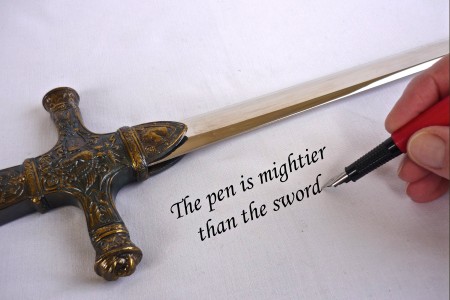 A little shout out to my friends at North Bay Nipissing News
4 Years of awesome!!!
One last stroke of the blade
by Clayton Windatt
What happens next?
After the grants are submitted, received and reported on. After the artists create, display, sell or celebrate. When the idea becomes a plan and then the plan becomes a movement and people embrace the idea making it a reality. What happens after the work is all done?
Do we move on to other things?
We make peace with unresolved challenges or revel in our failures. We hang our trophies on the wall and update our resumes. We acknowledge our friends, shake hands with our enemies and embrace our families. Where do you go from here?
How can anyone know what it's been like?
There have been many sleepless nights and ongoing deadlines. There have been arguments and critical clashes about direction and politics. There have been so many times when self-sacrifice was the only choice and we all did it because we knew it was for everyone's benefit. Was it worth it?
Did I make a difference?
I have tried to empower the people in my sphere and make their lives easier through my actions. I have fought battles in boardrooms and with my keyboard attempting to gain ground for the common good. I work hard in everything I do… Was it enough?
What happens next?
I find a new mountain to climb and a new challenge to overcome. I regroup with my friends and celebrate with great pride our collective achievements. We all reflect on the world and make things happen.
What happens after the work is all done; we find renewed purpose and move forward together, just like before.