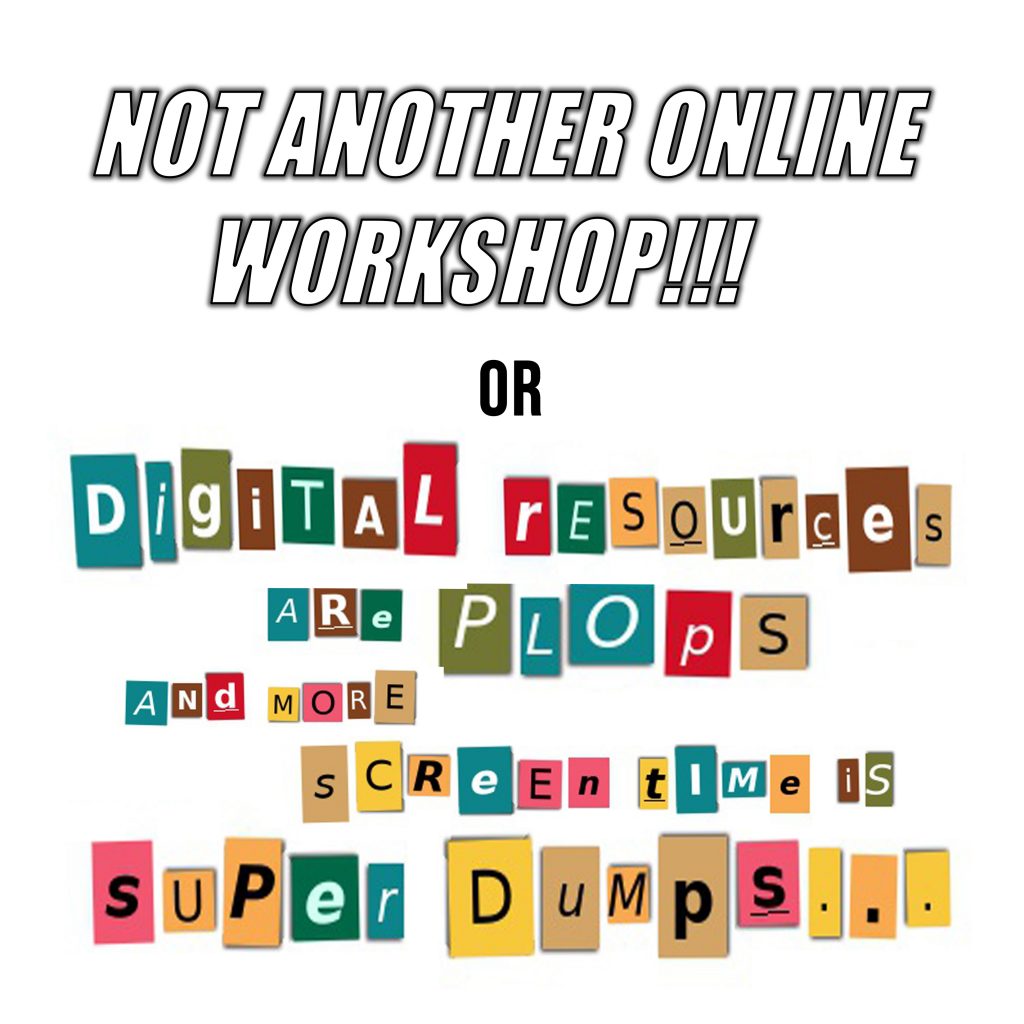 As part of the Contingency of Care, a virtual artist residency program, I have created this workshop as a way of attempting to diminish screen usage and center human contact… through screens. https://contingenciesofcare.com/
Statement: Everyone has an abundance of screen apathy in a world where our entire lives have become overly screen-oriented. This is before a global pandemic forced screen time to be even more centered in daily actions. Coming together through cameras, microphones and the internet as our primary connections to each other has become exhausting. As much as a summer without screens sounds amazing, how can screens be employed as tools and become less all-consuming? Using digital spaces as tools for sharing, how can collaborative explorations of space, sound and body manifest in generative ways? Can we employ technology to support each other with meaning, focusing on being present instead of passively viewing?
Facilitated by artist Clayton Windatt, NOT ANOTHER ONLINE WORKSHOP!!! is a digital act of sharing and collaborative learning where participants share life, art, and conversation. This exploration attempts to de-center technology while including it as an active component and tool for connectivity, as it was intended by design. The simple act of getting to know each other and sharing spaces digitally allows for focused social time without exhaustion, and active listening between friends and peers.
Participants in this workshop must come prepared to share in a form that they are comfortable with while understanding that the entire session is being recorded as the documentation of collaborative art. Our collective goal is to bring phones or computers through spaces, or to bring objects, bodies, and the natural world to us with these devices present. Depending on available time and the number of people attending, participants coming to this workshop must be prepared to:
share living space within your home,
find the natural world either in your urban or rural location,
bring objects of meaning to show and share visually,
share words of importance either through chat function or verbally,
enact movements of the body in your own way, and/or
communicate values in a way that represents self.
We must make an effort to be present for each other without distractions as our way of combating screen apathy. Come with ideas on how to share, knowing that you will be offered time and space to present and/or perform. Be prepared to be present and respond to others in a low-key casual digital environment where everyone participates in some way, either individually or collaboratively. The outcome will be a recorded collaborative space with contributions from many people alongside each other and the emphasis will be more about people-to-people and less about screen-to-screen.